Handmade cement tiles: outdoor and indoor
Thanks to their versatility of laying and expressive potential, cement tiles are experiencing a new period of glory. Handmade cement tiles, once a symbol of suburban construction, now represent a recurring solution for architects and interior designers to realise hybrid projects where different styles give impressive results in every room of the house, both outside and inside.
The handmade cement tiles market is wide and varied. There are recovered ones, a precious legacy of the industrial period, and designed ones that interpret tradition in a modern way.
While there are substantial differences between the two types of cementine, there remains the common ability to adapt to different styles and separate rooms in the home such as the terrace, kitchen and bathroom. A wide range of applications results from aesthetic characteristics such as elegance, variety of formats and, last but not least, physical properties such as great strength.
If you want to give personality to an outdoor space such as a terrace, handmade cement tiles are an option that offers various possibilities for decoration and furnishing.
You can choose a single tile or a combination of tiles and colours according to the style and atmosphere you wish to create. The only prerequisite is that the tile must be frost-proof and able to resist temperatures below 0°C.
Among the Fangorosa collections most suitable for tiling terraces are:
Roman concrete available in different colours: blue (bright, pastel), green (pale, fir, pine), red (salmon, oxide) and yellow ochre.
A solution of high impact and charm can also be provided by the Sicilian cement tiles of the Zagara and Sicano collections, which repropose the decorative traditions developed in the Mediterranean basin including Spain, Morocco and Tunisia. Unlike Roman concrete, Sicilian outdoor cementines are not frost-resistant and can only be laid in areas with suitable climatic conditions. In such cases, outdoor laying offers a very impressive result as it highlights a particular characteristic of cementine that manifests amazing shade changes when it comes into contact with the sun.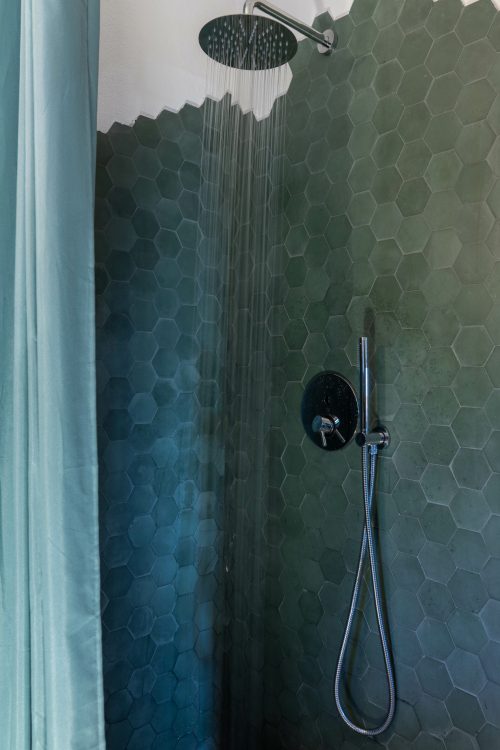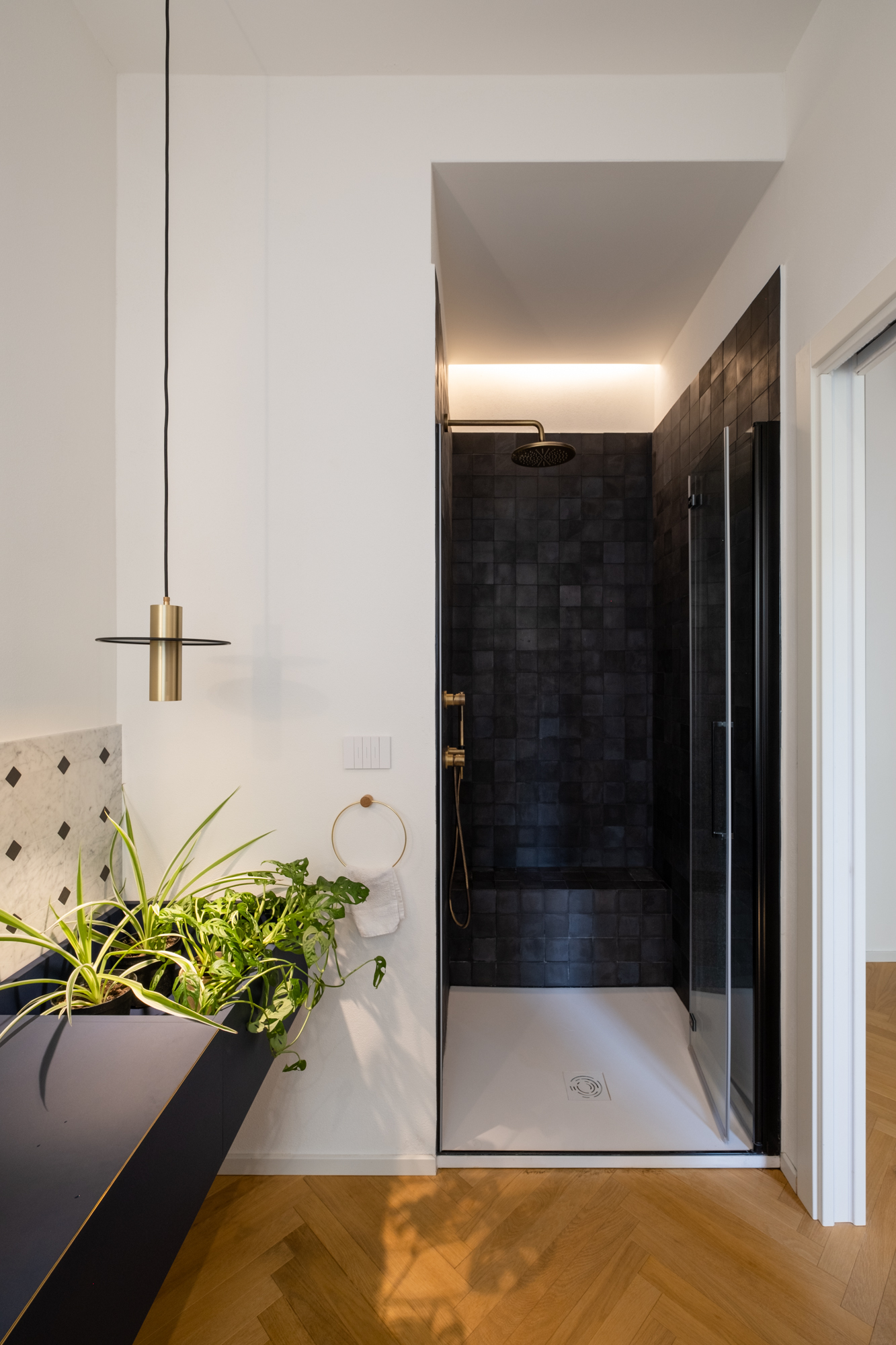 Even in the bathroom, handmade cement tiles and Roman concrete allow a wide range of styles and atmospheres to be created as it can be used to:
completely cover the walls and floor
to delimit a specific area such as the shower area.
In addition, cement tiles for the bathroom floor offer several practical advantages as they are durable and resistant.
An important precaution concerns the treatment during laying, which has the function of making them water-repellent and avoiding, due to their natural porosity, the absorption of chemical substances deriving from the use of soaps or shampoos.
Handmade cement tiles are also great for the kitchen, for floors or as a wall covering like the backsplash. In this case, however, due to the exposure to heat, food and also the characteristic of handmade cementine to absorption, it is necessary to treat them as in the bathroom area, which is why Fangorosa has created a water-repellent oil treatment for its products, read on to find out more.
In the kitchen, Sicilian or Roman cement tiles can be laid in hexagonal or square shapes with or without decoration as in the case of the Zagara collection.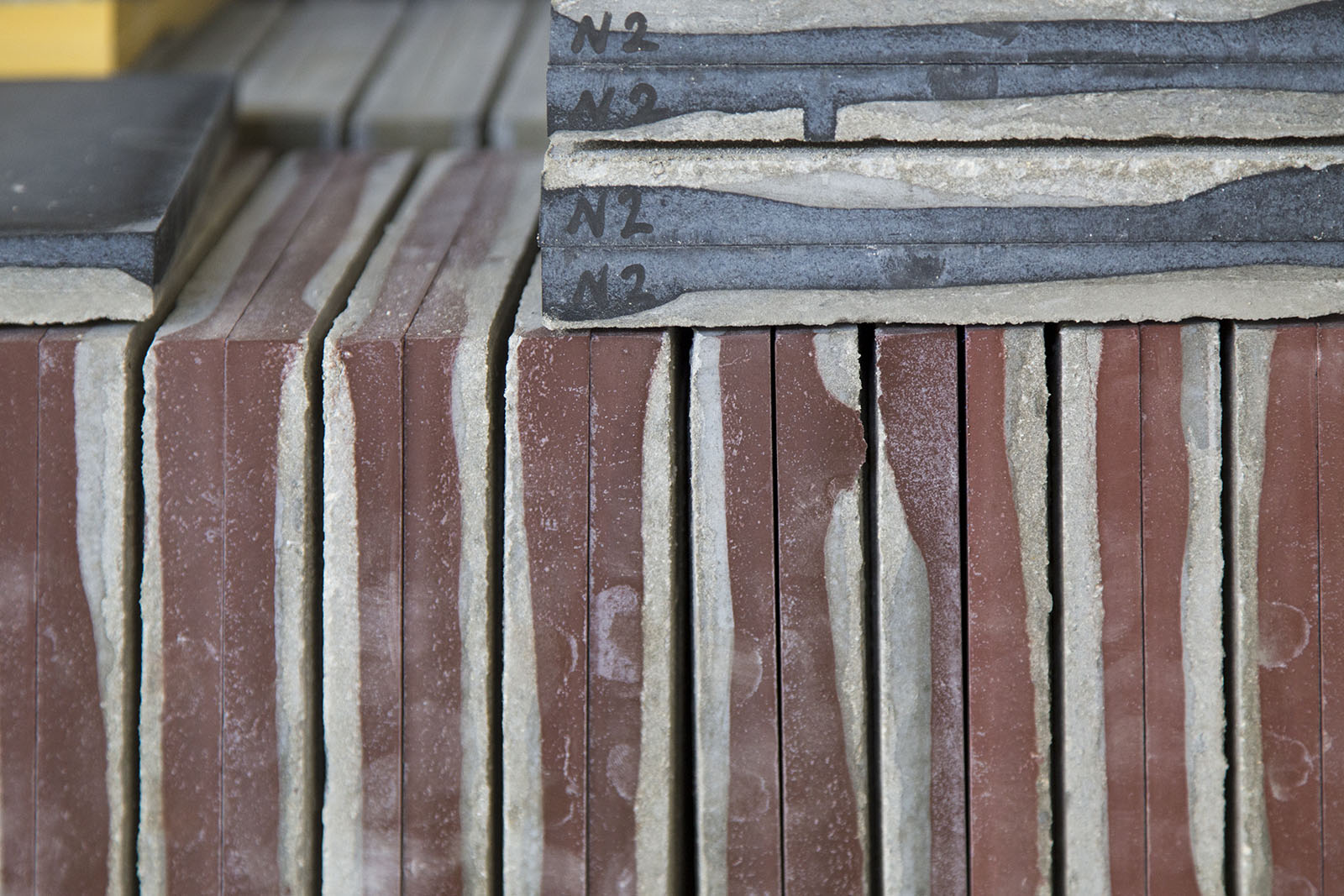 The cementine treatment process proposed by Fangorosa is divided into four phases:
Pre-treatment
Washing
Treatment
Finishing
The treatment of handmade cement tiles is aimed at maximising the beauty of the material and increasing its resistance to external agents, whether physical or chemical.
To find out all the steps read the article on how and with which products to treat indoor and outdoor cement.
Follow our social profiles to stay up-to-date on new products and achievements.