MDW 23: From concept to design
From 18 to 23 April at Fuorisalone 2023 in Milan, Fangorosa will present the project resulting from its collaboration with French designer Constance Guisset. The appointment is at the Institut Français Milano Milano in Corso Magenta 63.
Read also the article about MDW 22.
Find out more about the Bandoneón project, from concept to realisation for Milan Design Week 23.
The material that lives space, gives it life by merging itself naturally on floors and walls. It speaks of versatility, lightness and adaptability in the new project that Fangorosa will present from 18 to 23 April at Fuorisalone 2023. The study, which aims to make the most of the material's expressive potential and its capacity for dialogue, has been realised in collaboration with French designer Constance Guisset, resulting in a hand-made product in Umbrian terracotta named Bandoneón. The project will be exhibited at the Institut Français Milan in Corso Magenta 63 within the SOLO Exhibition of the well-known designer.
After a degree in Political Science and a year working at the Parliament in Tokyo, Constance Guisset decided to change career and embrace her vocation for design. In 2009, she founded her own studio, launching work aimed at creating objects able to inspire an idea of lightness and surprise in a constant search for a balance between ergonomics, delicacy and imagination.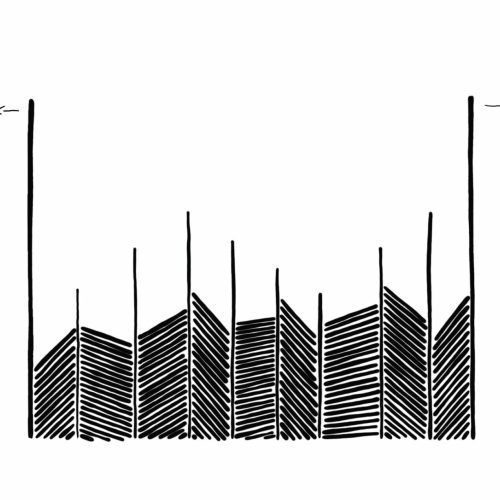 The collaboration with Fangorosa starts in 2021 with the aim of:
create a simple product
combinable
customisable, thanks to the skill of the installer.
After several furnace visits between Lombardy and Umbria, Constance chose the materiality and versatility of Umbrian Terracotta.
From the designer's vision and talent comes the Bandoneón project, so called because it recalls the flexibility of the mantice of this instrument similar to an accordion, in fact just like this one the product can be laid with various inclinations and has great versatility. Laying on the floor in fact adapts to the dimensions of the space just like an accordion that extends and contracts.
The rounded shape of the terracotta tiles allows the corners to be adapted in series, offering various and dynamic patterns. On the wall, the pieces are three-dimensional to offer volumes of great softness.
The lath tiles are different according to:
Laying as a wall covering: 3D lath, convex and rounded
Laying as a floor covering: 2D batten, linear and flat when used as a floor covering to facilitate walkability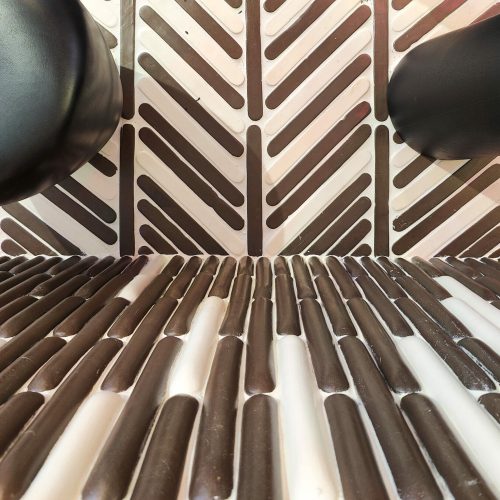 The date to see the project and the French designer's creations is from 18 to 23 April in Milan at the Institut Français in Corso Magenta, 63 for "Surprise Party!".
Book your appointment and don't forget to follow us on social media to stay updated.