Kitchen Tiles: how to choose and clean them
Corners and narrow portions of space between one piece of furniture and another. In the kitchen, the originality of surfaces is expressed through small formats. Kitchen tiles, how to choose and clean them. Let's discover the best proposals from Fangorosa.
The kitchen is one of the central spaces of the home, its heartbeat. In contemporary living habits, it is increasingly becoming a room dedicated to socializing as well as to preparing meals.
From a simple place of utility, the kitchen is becoming a room for meeting and sharing. This transformation is also accompanied by architectural expedients such as the fusion with the living room and often sees precious materials as protagonists thanks to their ability to inspire style and create identity.
Kitchen tiles, read on to find out how to choose and clean them.
The kitchen as well as the bathroom is a complex environment, consisting of large surfaces but also small spaces and small portions of flooring. In the design phase, we always think in detail, relying on small formats that allow for flexibility and freedom of choice.
The nature of the room is another factor influencing the choice of material. From this point of view, the kitchen presents itself as a:
sensitive place
exposed to temperature changes
exposed to shocks such as the worktop where food is prepared most of the time.
For this reason, aesthetic considerations must go hand in hand with more practical considerations by focusing on solid, resistant and easy-to-clean materials. Here are the best materials according to Fangorosa:
Glazed Terracotta is the most suitable material because it allows easy cleaning and long-term durability. Glazing eliminates the porosity of the underlying material and creates perfect protection.
Umbrian Terracotta also proves to be a suitable material; originating as an outdoor material it has frost-resistant properties and great resistance to temperature changes.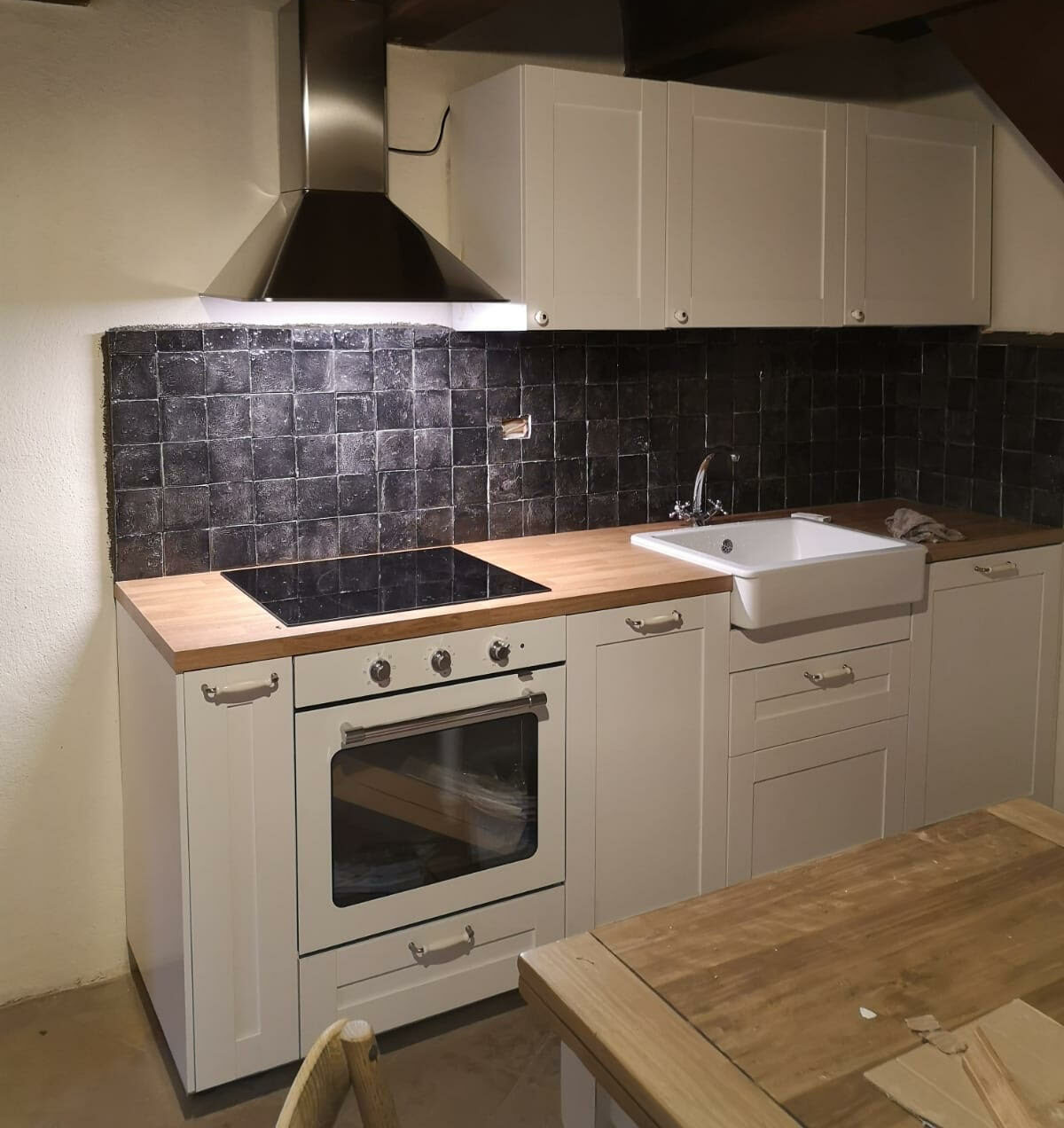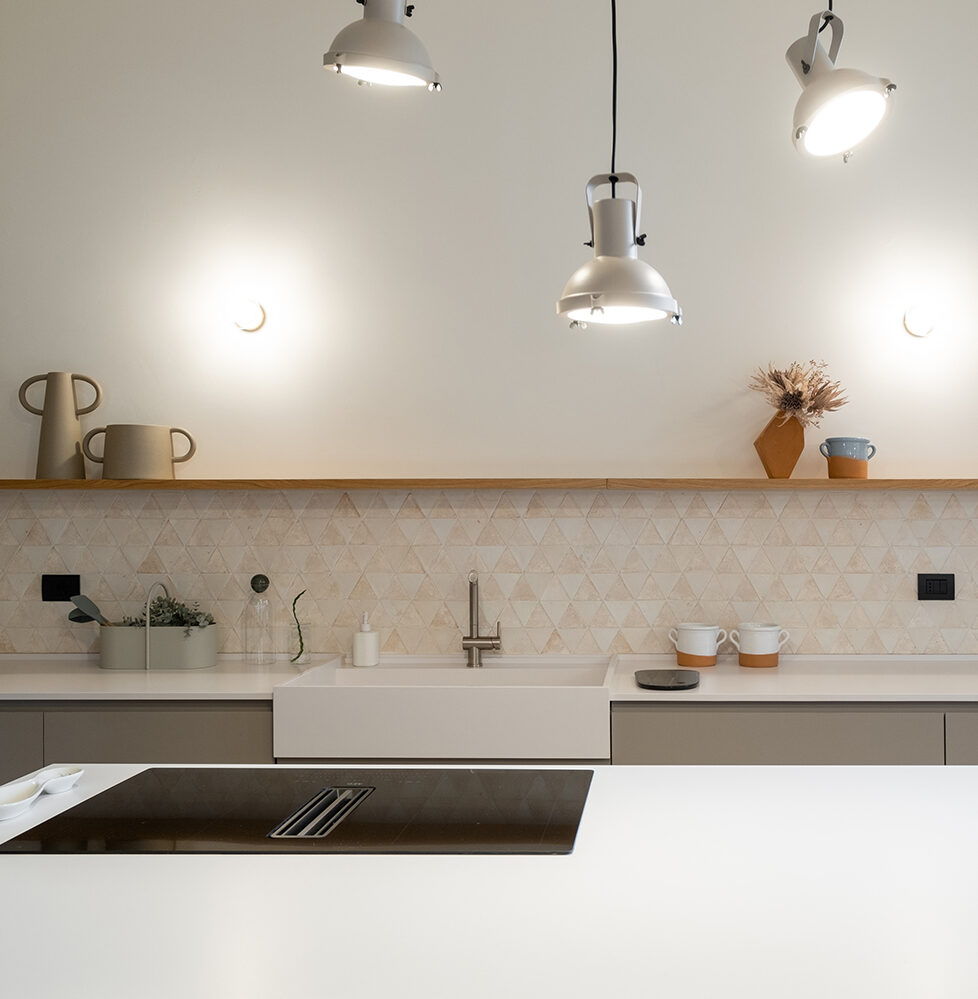 Through collaboration with artisans and designers from all over Italy, Fangorosa has created unusual shapes that are well suited to the creation of a designer kitchen.
Here are the most interesting formats for kitchen tiles:
Glazed terracotta is easy to handled. It requires no special treatment in terms of cleaning and maintenance.
For the treatment of other kitchen materials, we refer to the sustainable methods and solutions that Fangorosa has designed for individual surfaces, read this article if you want to discover more about it: